At Templeman LLP it is a priority for us to give back to the community in which we live. We take great pride in supporting and participating in a wide range of local organizations' initiatives, charities, and community outreach programs that are designed to help make our community a better place now and in the future.
Besides making a positive impact on Belleville, Kingston and the surrounding region, we are committed to being a responsible global citizen by supporting initiatives to ensure a safe and welcoming community in which our residents and those seeking improved quality of life can live. In 2022, our firm's Partners embarked upon an initiative to offer refuge to three Ukraine legal professionals by covering all relocation costs and providing employment upon arrival in Canada. They will continue to be supported in their transition to life in Canada and in their pursuit of becoming Ontario lawyers. 
Beyond our firm's commitment to the community, our senior Partners, Associate Lawyers, and Legal Support Professionals actively support and participate in a wide range of charitable, volunteer-based, and community activities.
Associations and Community Groups
Over the years, we are proud to have supported the following associations and community groups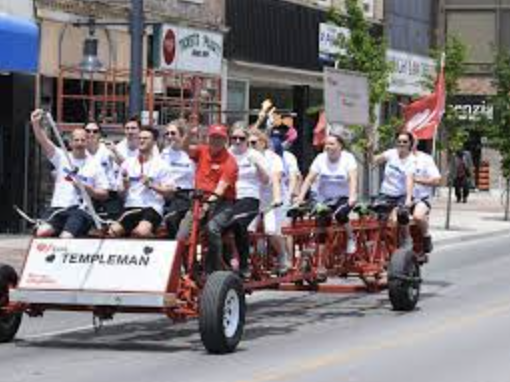 Heart & Stroke Foundation
June 11, 2019
Templeman raises money for the Heart & Stroke Foundation.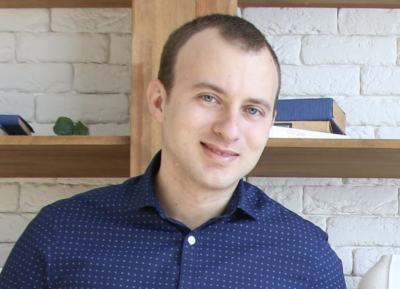 Meet Volodymyr Voloshyn
June 6, 2022
Templeman relocates Ukraine legal professional to Canada.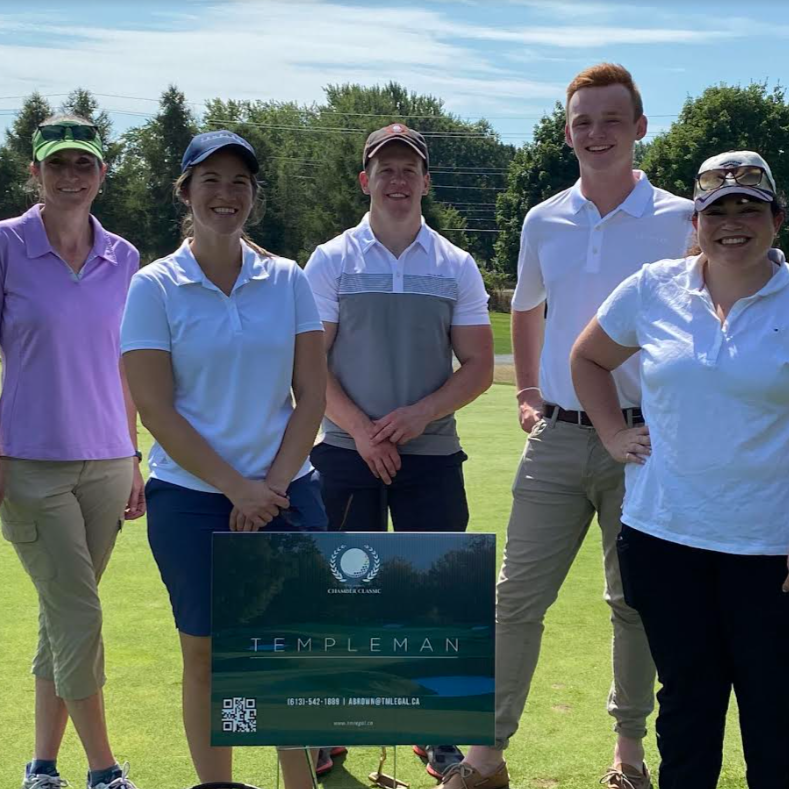 Kingston Chamber of Commerce Golf Tournament
August 8, 2022
Templeman sponsors annual business networking event.
I have built businesses and bought businesses and sold businesses. I have bought and sold many homes. We have been though litigation and we have negotiated settlements. Angela has been there for every single part. She is a personal counsel, a business advisor and a true partner. There are very few business relationships that matter as much as legal counsel. There are very few who understand business and the law and who operate with deep integrity. That is Angela and the Templeman firm. There is no better. If you are trying to do big things, you need the support. I highly recommend Angela and the Templeman team.
My partner and I had a great experience working with Mark and Vanessa on the purchase of our first home. We had a very specific case, and were super impressed by Mark's work ethic, expertise, and compassion through the whole process. We are so thankful that we chose Mark as our lawyer. He helped to turn a stressful situation into a very positive one. We have nothing but great things to say about our experience working with Mark and would recommend him for anyone who is in the process of purchasing a new home.
Fantastic team of legal staff and the best customer service that a client could ask for. I have nothing but good things to say about these folks and their team. They have done a tremendous job for our business.
Vayia Ellsworth was my fourth and final lawyer in a divorce matter that had lingered since 2011. Litigation with another lawyer began in 2015. It was very messy because of informal agreements made by me and my ex-husband and the work of other lawyers, but Vayia got up to speed in no time. She was very professional, knowledgeable, strategic AND RESPONSIVE which was a serious issue with the other lawyers. I retained Vayia in October 2017 and the matter was settled May 2018. I would not hesitate to recommend Vayia as a very competent, dedicated, and Templeman's hard-working team in family law matters. Thank you Vayia! Thumbs up!!
Best Experience Ever. I have dealt with many other legal firms and lawyers, but Team Templeman is awesome. Everything was at its best. Their team has the right knowledge, the expertise, patience, willingness to help, and a sense of urgency. I prefer Templeman above all.
I've worked with Mark at Templeman for years. I've always found him incredibly knowledgeable and very quick to reply to my questions. I highly recommend this firm for anything around estates, wills, and real estate transactions.
I sought Michael Swindley's assistance on a limited scope and was very impressed with his efficiency, knowledge, and professionalism. He helped me on very short notice and tight timelines. Despite the time crunch, his work was thorough and in my view, way above standard for what he charged.
As a partner in a national firm of Certified Public Accountants, I worked extensively with Angela Brown for over a decade in servicing a multitude of needs for many clients. Ms. Brown has shown the ability to quickly grasp complex business transactions, has consistently provided sound legal and business advice to her clients, has met deadlines, and is always accessible when needed. She charges a reasonable fee for her services. I have referred numerous clients to Ms. Brown and have always received positive feedback as a result of those referrals. I have no hesitation whatsoever in recommending Angela Brown as a legal adviser.
I have known Angela Brown professionally for approximately 12 years. Angela is a professional in every aspect and has always provided both my family and I excellent advice, whether for our business, personal or real estate needs. Angela is attentive, has everything completed on time, and is a detail oriented individual. I have recommended numerous clients contact Angela, and if you required professional services, I would highly recommend you contact Angela Brown as well