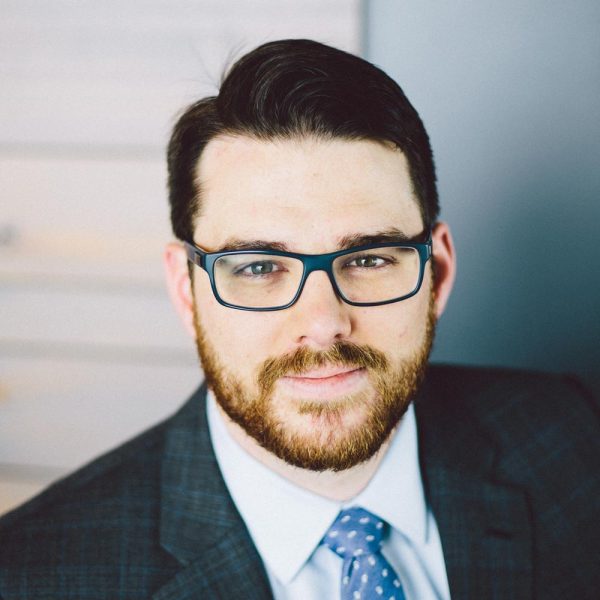 Kevin Walsh is a partner at Templeman LLP, where he specializes in wills and estate planning, as well as commercial and residential real estate law.
Kevin joined Templeman LLP as a summer student in 2015, continued as an articling student after graduating from law school, became an associate lawyer in 2017, and in 2023 came into partnership with the Firm.
Kevin received his undergraduate degree from the University of New Brunswick, where he obtained a Bachelor of Arts with a double major in Law & Society and History. Following several years working as an English teacher in Seoul, South Korea, he returned to Canada and attended Queen's University Law School. He obtained his Juris Doctor degree in 2016.
In his estates practice, Kevin regularly advises clients on estate planning. This includes the preparation of Wills and Power of Attorney for Property and Personal Care, Trusts, as well as the preparation of Probate applications and general administration of estates.
In his real estate practice, Kevin regularly assists clients with the acquisition and disposition of residential and commercial properties. He also prepares Agreements of Purchase and Sale, title corrections, as well as planning and severance applications.
Kevin also assists municipalities with their real estate needs, including the drafting and registration of agreements, subdivisions, and the acquisition and disposition of real estate. He also assists his municipal clients throughout all stages of the Tax Sale process.
Kevin is an active member of the Canadian Bar Association, the Law Society of Ontario, the Frontenac Law Association, and the Hastings County Law Association.
When he and his wife, a teacher, are not working, they can be found at home being exhausted by their two young sons.